Together with the Casino Club Berlin, we present our third production series "Electric girl & the shadows" on October 12th: 10 lightboxes with photographs from the artists Dejan Kaludjerovic and Zevs.

The works are shown in lightboxes with sculptural presence analysing today's forms of visual representation and the meaning of poses, appearances and truth, reflected and caught in photographies. The 'enfant terrible' Zevs draws shadows on streets at night, while Kaludjerovic documents airs and graces of a girl in pursuit of glamour.

Dahlia Schweitzer, artist and writer from New York, concerns with Zevs' and Kaludjerovic's item with a multimedia performance. Haito and Silversurfer embed matching tracks.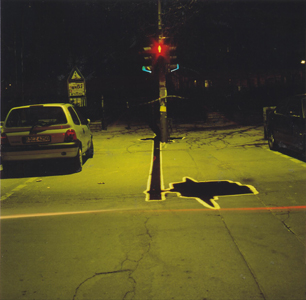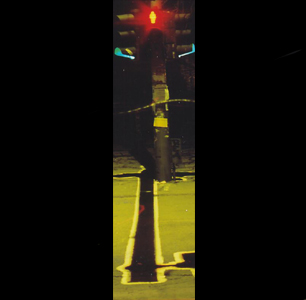 Zevs
"Shadow 01", 2004
Lightbox,Laser C-Print on recto and verso,
70 x 70. Edition 1/6