Born 1968 in Gdansk, Poland.
Fields of work: Painting, Video and Photography.

Exhibitions: 2002 »Defenders« (Laznia Centre, Gdansk), 2001 »In between - Art from Poland« (Chicago Culture Center), 2000 »After the wall« (Hamburger Bahnhof, Berlin), 1999 »Promotion« (Center of Contemporary Art, Warsaw), 1999 »Cyborg's Sex Manual 1.0« (Entropia Gallery, Wroclaw), 1996 »Videomentale« (Ice Fabrik, Hanover), 1993 »Elleonora in Tallin« (Art Hall, Tallin), 1993 »Tower of Babel« (Muu, Helsinki).

Works in Collections: Museum of Modern Art (New York), Laznia Centre for Contemporary Art (Gdansk), Media Art Center Wro (Wroclaw).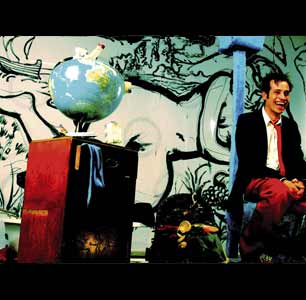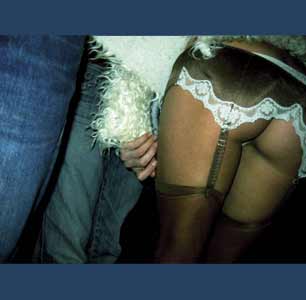 "Chichkan au toilets", 2004
photo print on recto and verso, 70 x 52 cm