Born 1980 in Yadz, Iran.

ACTIVITIES
2002 Arranged the congress of "Minimalism & Postminimalism in Art", Art Cultural Center, Tehran.

EXPERIENCES (among others)
1999 "At Five O'clock" installation, Architecture faculty of Iran University of Science & Technology, Tehran.
2002 "After War" installation, New Art Exhibition, Tehran Museum of Contemporary Art.
2004 "Census", group exhibition: "Turning Points", LeRoy Neiman Gallery (Columbia University School of the Arts), New York.
2005 "A Few Centimeters Above Sea-level" installation, group exhibition:"Too Much Pollution to Demonstrate", Apexart Gallery, New York.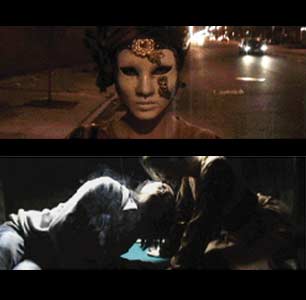 "The night is/was my world", 2003
video, variable length